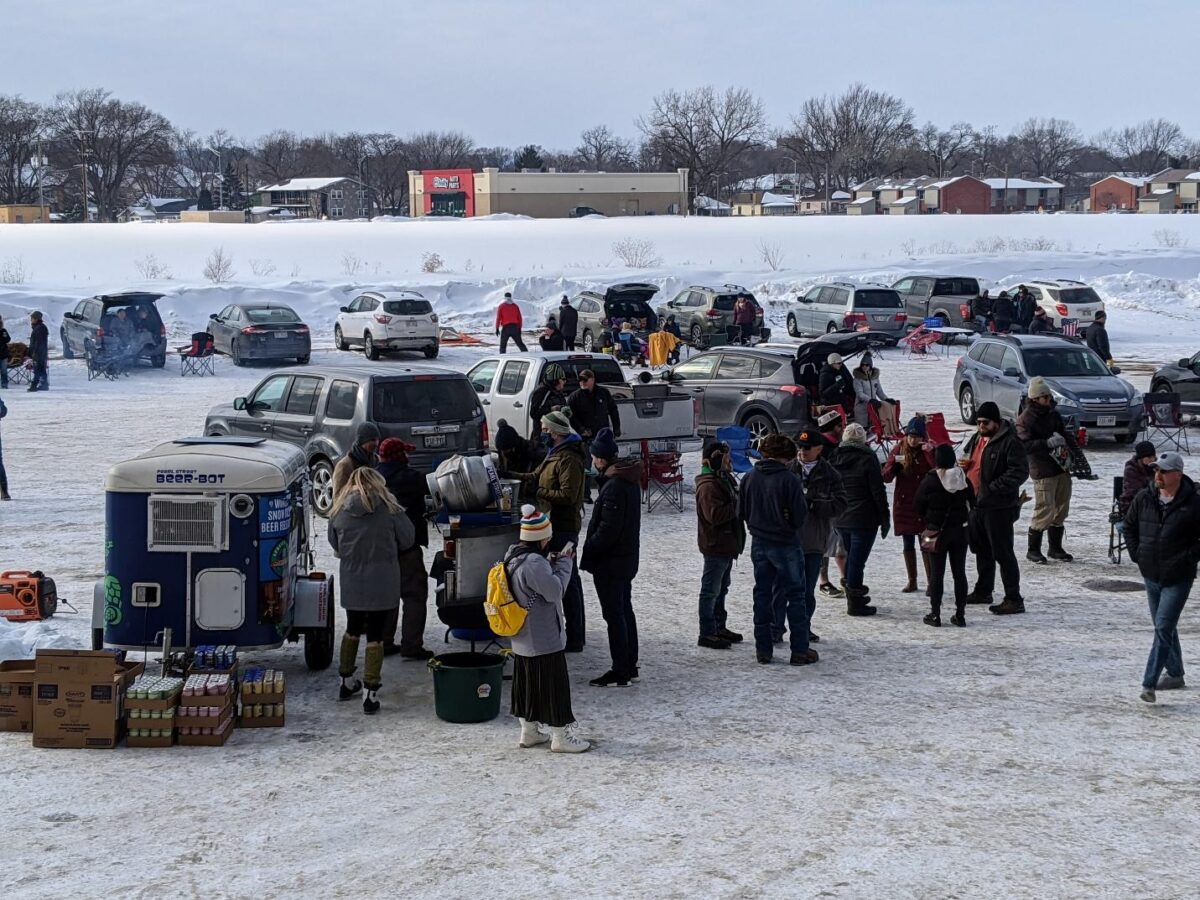 Holy Mother! Pearl Street Brewery's Winter Ball was Indeed a Ball!
A nice full dark body, a winter beer made with 120 and amber malt. As I was being told this I nodded with approval but in reality, I have very little brewing knowledge, so I wrote it down and looked it up.
If you haven't heard of Pearl Street Brewery (PSB) you are one of three things; under the age of 21, not a drinker, or you are new to the area. To all the visitors and new people to La Crosse, welcome. PSB has been around for 22 years.  This is the grandpappy of La Crosse's micro-brewing industry which is very much alive.  It was the first of its kind and just like every great thing, it started in a basement. This has grown so much and is available in a lot of Wisconsin. When I think of PSB some many good memories come flooding in.
Every year PSB holds a Winter Ball and with each Winter Ball, they come out with very limited release beers in celebration.  Here is what I had.
Hazy Juicy IPA
This is some heavy-hitting full-bodied hop flavor. If you have ever had their Supreme Fatty IPA this is similar but turned down to 9/10 on the hop scale. The smell is a nutty malt mix that reminds me of making beers with some good buddies. I love the smell of malt syrup boiling. The hops were added later in the brewing process to really remind you that it is in fact an IPA drop kicking you with the aromatic calm and piquancy of hop flavor. I am ashamed to admit it but despite me trying my best I still don't like IPA too much. I am working on it so forgive me.
Blender Bender Fruity Smoothy IPA
I like saying this over and over. The name and the beer are both sweet. Cherry and vanilla is the duo to make you drool. This is very sweet and really helps hide the hops a bit making it a good dessert drink.
Burly Girl Robust Stout
Here's another heavy hitter on a spectrum my mouth loves. A nice full dark body, a winter beer made with 120 and amber malt.  As I was being told this I nodded with approval but in reality, I have very little brewing knowledge, so I wrote it down and looked it up.  This 120 malt is a crystal malt that is made during a cooking process that turns starches into fermentable sugars. 120 malts give some red color and pronounce flavors of burnt-sugar, raisin, and prunes. At 9% I would say it didn't taste like 9% so it could be dangerous to drink with the in-laws.
Barrel aged 2017 Flanders Red
This is a sour that gets to the funk levels that I enjoy. Apparently somewhere within PSB they have a funk room built for storing sours. The funk room is perfect for maturing the sour flavor we have come to know. These are brewed in wine barrels, it has a citrus sweet undertone to take off some of the sour. Allowing for a more palatable experience for the masses!
Cask Conditioned Spruce-a-lool
Holy mother!  I am told this one sells out quick and I understand why. They got some buddies in Alaska that ship spruce sprigs and put them in the Linalool base. Giving two fragrances that really round out a refreshing flavor.  I am pleased to note this is an IPA and was probably my favorite. Ms. Marty says Linalool is the gateway of IPAs and I agree.
Overall I am impressed with their adaptability and family feel. Everyone that works there seems to really enjoy each other and the craft. This Winter Ball was indeed a ball!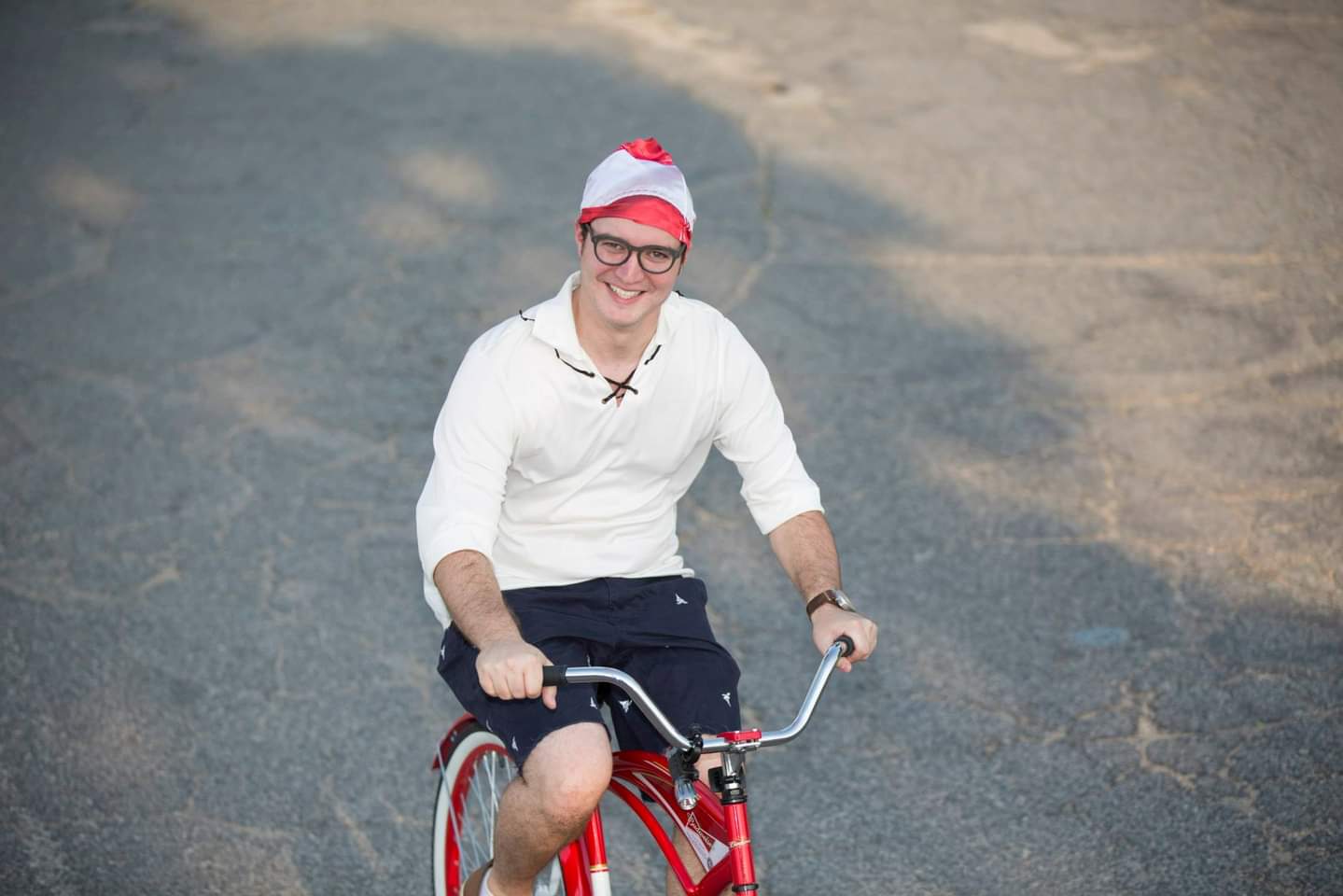 Abram Dyke
Foodie
Hey I'm Abram, a La Crosse towny. I am a person who is always curious. I love food, geology, hiking, biking and drinks of all kinds. I plan on learning more and more about a lot of different things. In my free time I like eating, cooking, gaming, and hiking.
Click here to learn more
I started writing about food during peak pandemic as it seemed to be a win win. I love eating and talking about food. I was able to write reviews of different places and bring into focus the greatness of La Crosse area food. My mouth is pretty accepting of all food and drink. I have just started as a nurse at one of the hospitals, and writing is my fun release. Now that I'm done with full time school and work, I get to do fun things and pursue my interests in food, jewelry craft, horology ( clocks and watches), cobbler-ing (shoemaking). I currently have a mineral Instagram account and fully intend on having a focus of local geology with stones and minerals found in the area. As of right now it's a little cold for that. I do intend on making a public foodie fb page soon. Until then you can follow me on Instagram
@mining_mischief
. Thanks for checking me out.
La Crosse Local is an arts, food, and entertainment podcast and publication for La Crosse County and its surrounding communities.
Find us in your favorite podcast app.