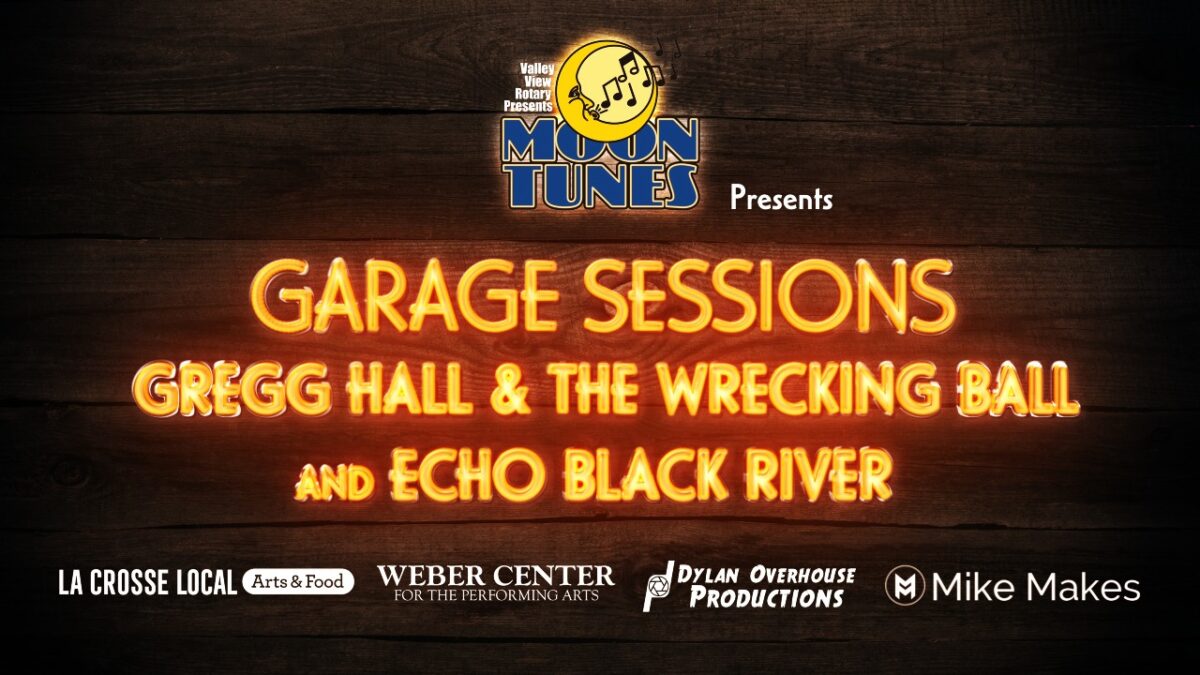 La Crosse, WI | January 26, 2021
 – Valley View Rotary's 
Moon Tunes
 has joined Garage Sessions, a local music concert series formed by a collaboration between La Crosse Local, Dylan Overhouse Productions, Mike Makes and filmed at the Weber Center for the Performing Arts to offer high-quality concert experiences featuring seven online concerts including six "tip what you can" shows and a final "Moon Tunes Presents" ticketed concert finale to feature Gregg Hall & The Wrecking Ball with opener Echo Black River.
Valley View Rotary's Moon Tunes is collaborating with the La Crosse Local Garage Sessions in celebration of the completion of the bandshell.  The bandshell consortium which included Rotary Lights, Moon Tunes, La Crosse Concert Band, Riverfest, La Crosse Jazz Orchestra, Pearl Street Brewery, and The Pearl Ice Cream Parlor had been raising private funds to add the cover to the bandstand, which will improve the acoustics and provide shading and shelter for performers.
Designed by architect Roald Gundersen, the structure incorporated round timber arches that mimicked the Cass Street Bridge, the copper scaled roof also was incorporated to complement the existing Gazebo across the River in Pettibone Park.
We are excited to partner with the online concerts series to offer opportunities to provide local music for everyone until we can get into Riverside Park.  Past seasons of the show raised money for artists and provided a safe platform to reach fans and new audiences, while showcasing the talented musicians in the La Crosse Region, tip the bands and enjoy the shows. 
Garage Sessions season three premieres Thursday, February 25 at 7 pm featuring the high energy music of Midwest Voltage. The concerts, filmed at the Weber Center for the Performing Arts, will be premiering on the La Crosse Local Facebook and Youtube page, viewers and supporters may donate to the bands via PayPal at paypal.me/lacrosselive. 
More information on phase 3 of Bandshell improvements coming soon!
La Crosse Local is an arts, food, and entertainment podcast and publication for La Crosse County and its surrounding communities.
Find us in your favorite podcast app.